It was a great experience: the simple talking of different point of views enriches you and solve all the possible doubts. Even if I received a restrictive ordinance by some speakers and attendees (like Luca Panzarella ahah it's a joke, you are great Luca, thanks for answering to my 10k questions :°D) I would like to thank Marco Santonocito, Nando Pappalardo, Michele Matto, and Mario Landolfo: see you next time! I promise, I'll make less questions, jst the importa ones! See ya!

Antonio Gaetano De Luca
You are great! I'm not that good at describing, but until the day before the event I believed and was looking for a stable job in a company, now I just want to travel and see the world. Also, I'm reading Luca Panzarella's books, and the more I read, the more I understand that is the life I want! It's hard, but it would be a good way to live it!

Diego Falcone
I have two keys for the same door, one is for a path of courage, the other one is for a path of fear… two wonderful days, I have discovered so many new things, so many thing I didn't know… but above all, I met so many people that, just like me, still BELIEVE in dreams… thank youuu!

Laura Volpe
I'm home, but my thoughts are still there! Thanks for the small talks, the availability and the discussions! I need more!

Manuela Langella
Hi all, it's been great to meet you. Good job, an event full of different experiences that help you think about your future. 250€ well spent :D

Andrea Novi
I would repeat this experience ten thousand times, both for its contents and all participants (you are extremely gentle and patient, you have answered to all my questions!). It's been a pleasure to meet you in person, and speaking with all other guys of the same field.

Arianna Spelonga
I've waited some days to make my enthusiasm decrease. I have signed up at the last moment, as I'm an entrepreneur, but I made the right choice attending to this event, you made a great job. I have compared some aspects with my reality, I used some other to think about them, and I discover so many new things to study. My best compliments to everyone (participants included).

Francesco Acerbi
I'm at home, in front of the pc, in silence, but I'm so excited for today that you can't imagine! :D it was so wonderful! I hope to see you soon again, and it would be awesome to tell you my story which, after this event, has been totally improved! I have so many dreams… :) Guys, THANKS!

Laura Morelli
What do I think about the seminar? A mix of passion, perseverance, and trust. After a virtual relation, it's been a great experience to know you. In addition to the seminar, which is hard to describe, it's been great to meet you and all other colleagues of the whole Italy. Even the dinner was fun, in a perfect mood. Have I already said it was great?? :D Simply wonderful, an investment that will give its results!

Calogero Migliore
It was definitely worthy, perfectly planned, with top-level speakers, huge availability, and a lot of energy! Definitely suggested!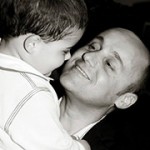 Davide Del Nista